Our expertise
Maison Fortwenger, more than 200 years of experience.
Loving good gingerbread and enjoying sharing it has been a Risch family affair for two generations.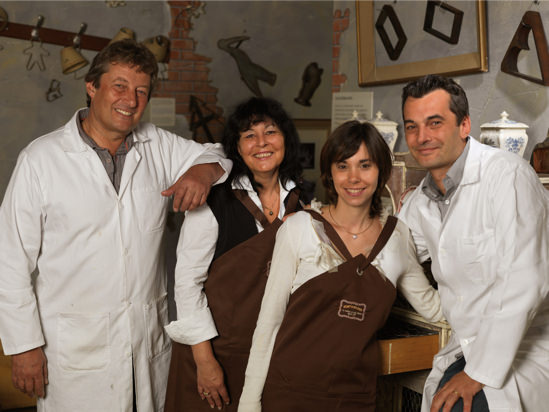 See our video : Maison Fortwenger, Tradition of gingerbread since 1768.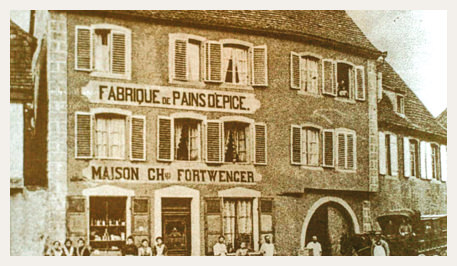 Maison Fortwenger in Gertwiller at the turn of the century and its current configuration.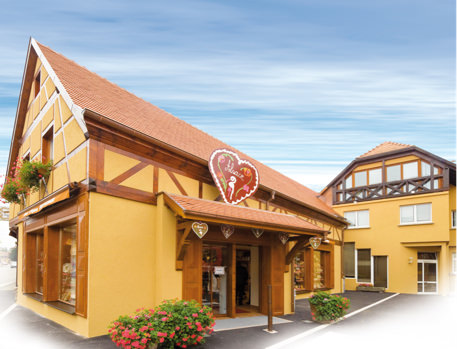 In 1768, the young Charles Fortwenger, a master baker, opened a workshop making tasty gingerbread in Gertwiller. Two centuries later, Fortwenger's famous gingerbread is still made with respect for the traditions of its founder: quality ingredients, a little pinch of greed....and a large measure of expertise!
Preparation of the mother dough, shaping of the various pieces, baking, and hand decoration with coloured sugar: these are the skills that require a lightness of touch and a love of the craft.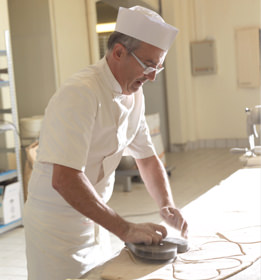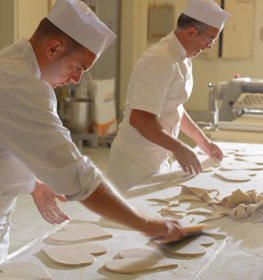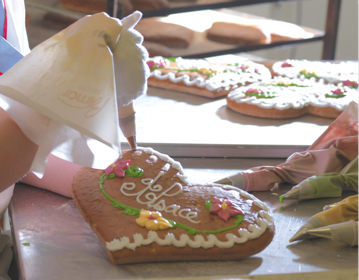 Good ideas !
Fortwenger, the tradition of gingerbread since 1768
Fortwenger has been making traditional gingerbread for 200 years and is located in Gertwiller, Roppenheim, Strasbourg, Kaysersberg et Colmar. You will find all of our traditional Alsatian expertise in the Fortwenger online shop: Christmas gingerbread, small cakes, chocolate St Nicolas, florentines, spritzbredele.. loved by all ages.
And if you have not seen yet, you should discover the wonderful palais du pain d'épices and its mannele's world, a world which, just look like as the hansel and gretel house !